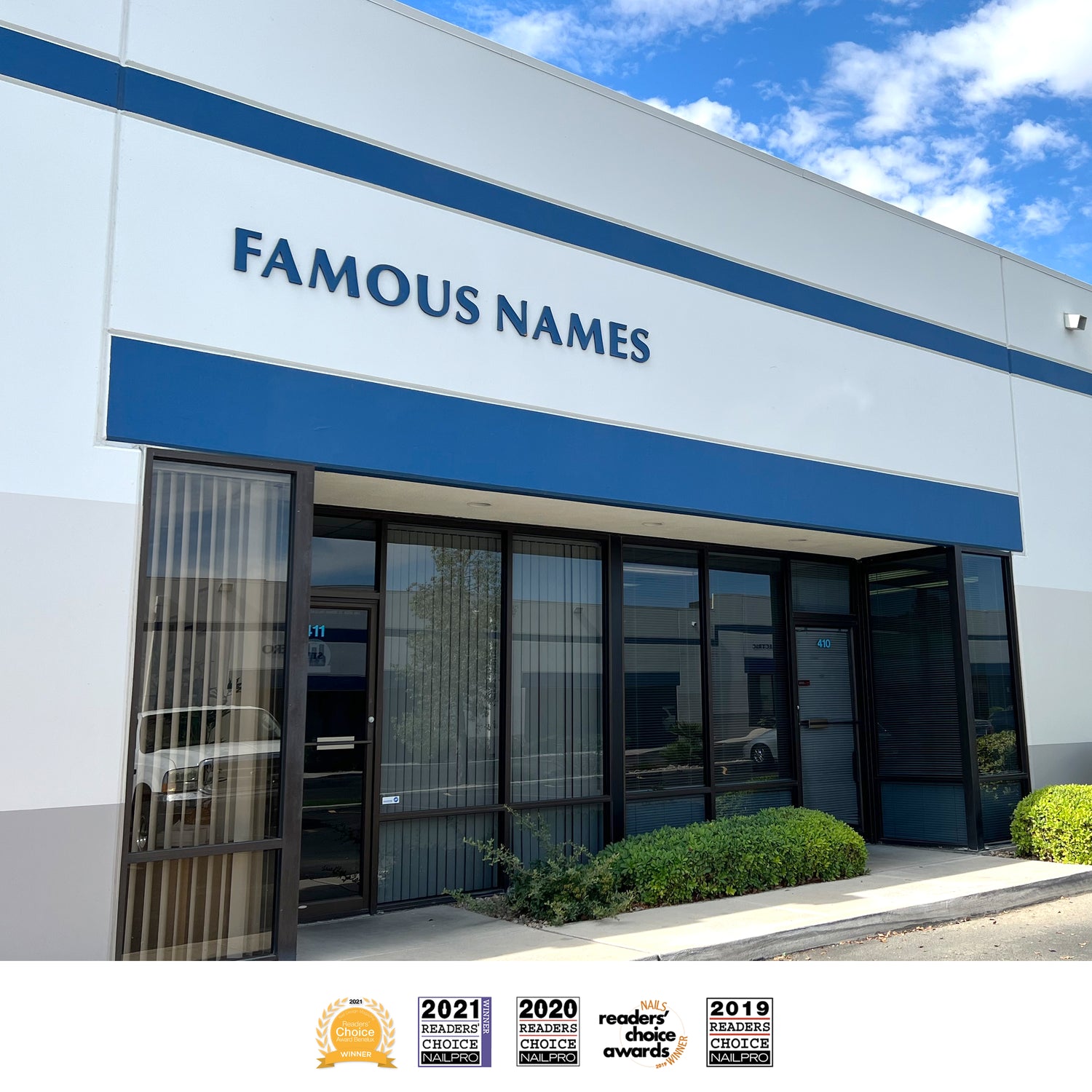 Founded in 2010, Famous Names is a family-owned and operated company dedicated to creating the best nail and skin care products for beauty professionals ... and now we're sharing our beauty secrets with you!
No longer limited to the pros, now everyone can get their hands on our high-quality products packed full of powerful ingredients that work their magic on all skin types and nail shapes. We take immense pride in our formulations that emphasize natural, sustainable, and certified organic ingredients that really work for your face, body and nails. Best of all: Our products are easy and fun to use!
Thanks for discovering Famous Names, and we welcome you to the family.